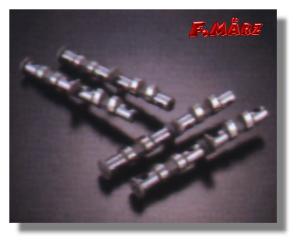 For improved maximum power output compared to article 971A
(plus 14 Nm, output plus 8 HP from 7500 rpm onwards).
When using these camshafts we recommend use of articles
1032A, 1033A and 1035A also.
This is an exchange item –
you have to send in your undamaged camshafts to recieve a pair of these.
Attention: Valve pockets (piston) have to be modified.